About CASA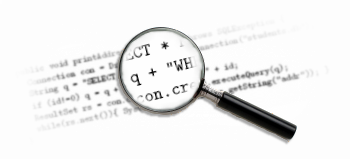 News
2016.06.06 | Research news
In dynamically typed programming languages, type errors can occur at runtime. Executing the test suites that often accompany programs may provide some confidence about absence of such errors, but generally without any guarantee. We present a program analysis that can check whether a test suite has sufficient coverage to prove a given type-related…
2016.04.14 | CASA
The article "Feedback-Directed Instrumentation for Deployed JavaScript Applications" has been selected to receive an ACM SIGSOFT Distinguished Paper Award. From the CASA team Esben Andreasen and Anders Møller have co-authored the publication.
2016.03.04 | CASA
The article "Trace Typing: An Approach for Evaluating Retrofitted Type Systems" by Esben Andreasen et al. has been accepted at ECOOP 2016.
Funding
The Danish Research Council for Technology and Production Sciences and the Danish Council for Independent Research (Sapere Aude), grants no. 09-064210, 10-081627, 10-082660.
The European Research Council (ERC Consolidator Grant), grant no. 647544.